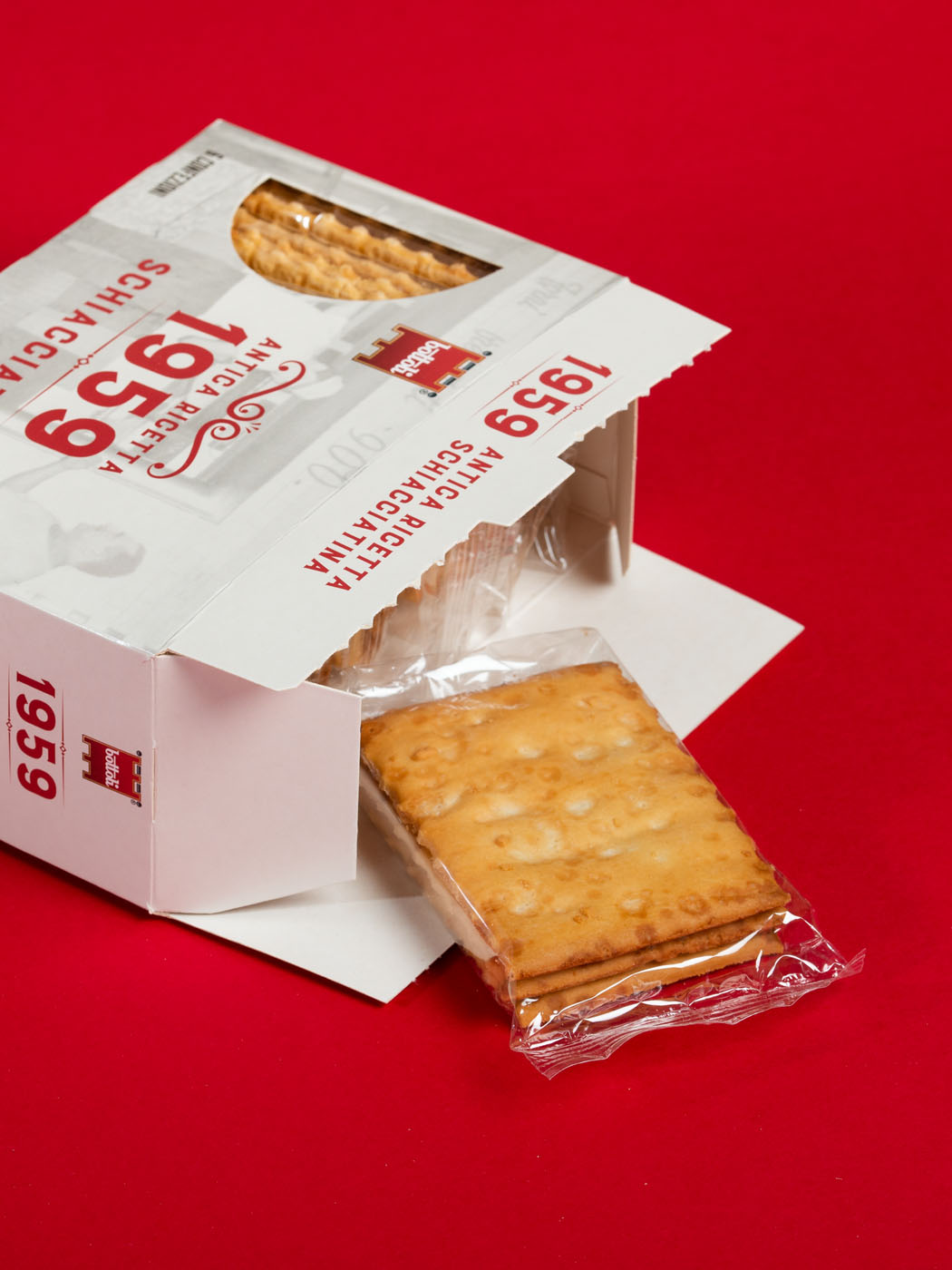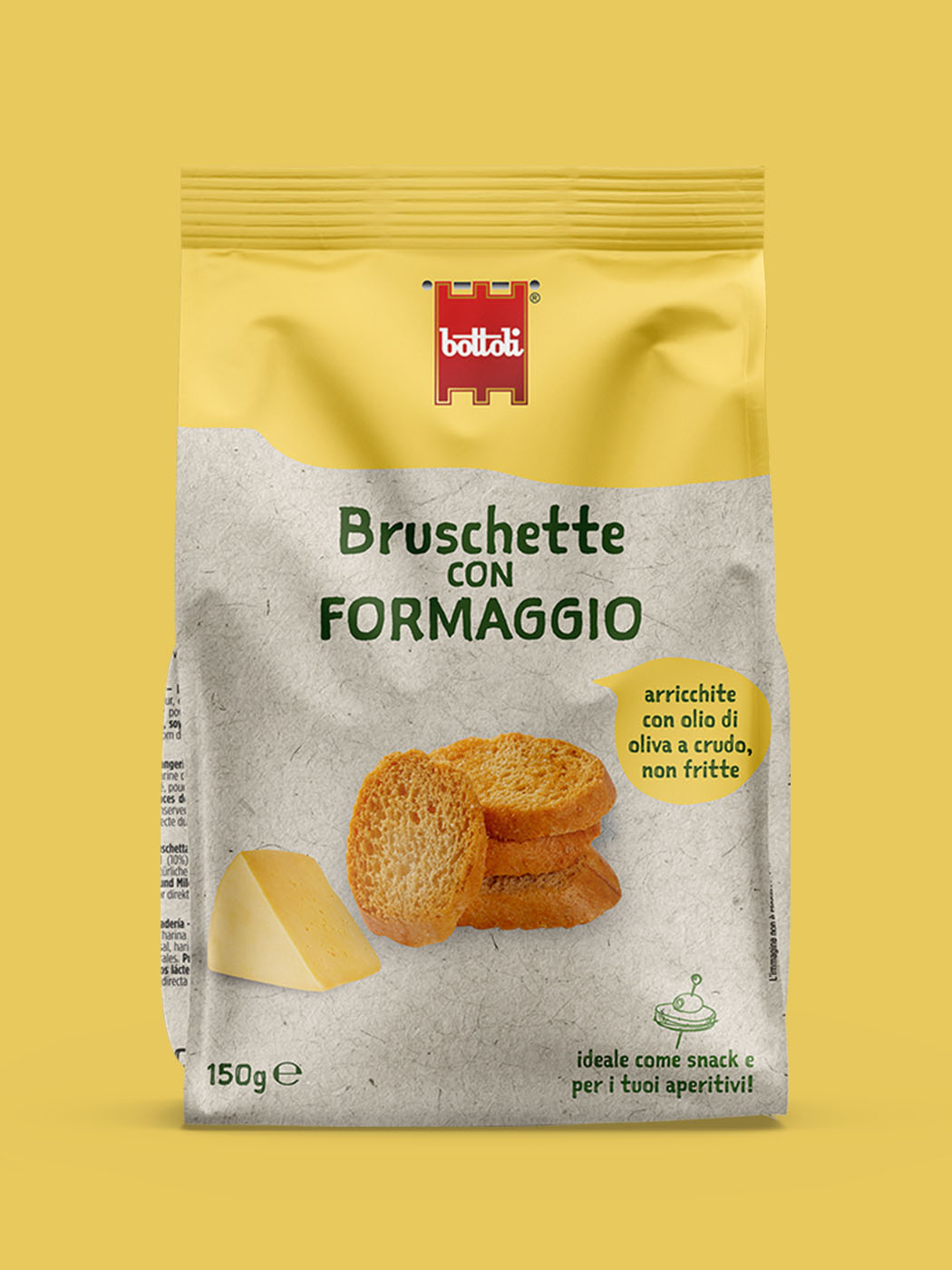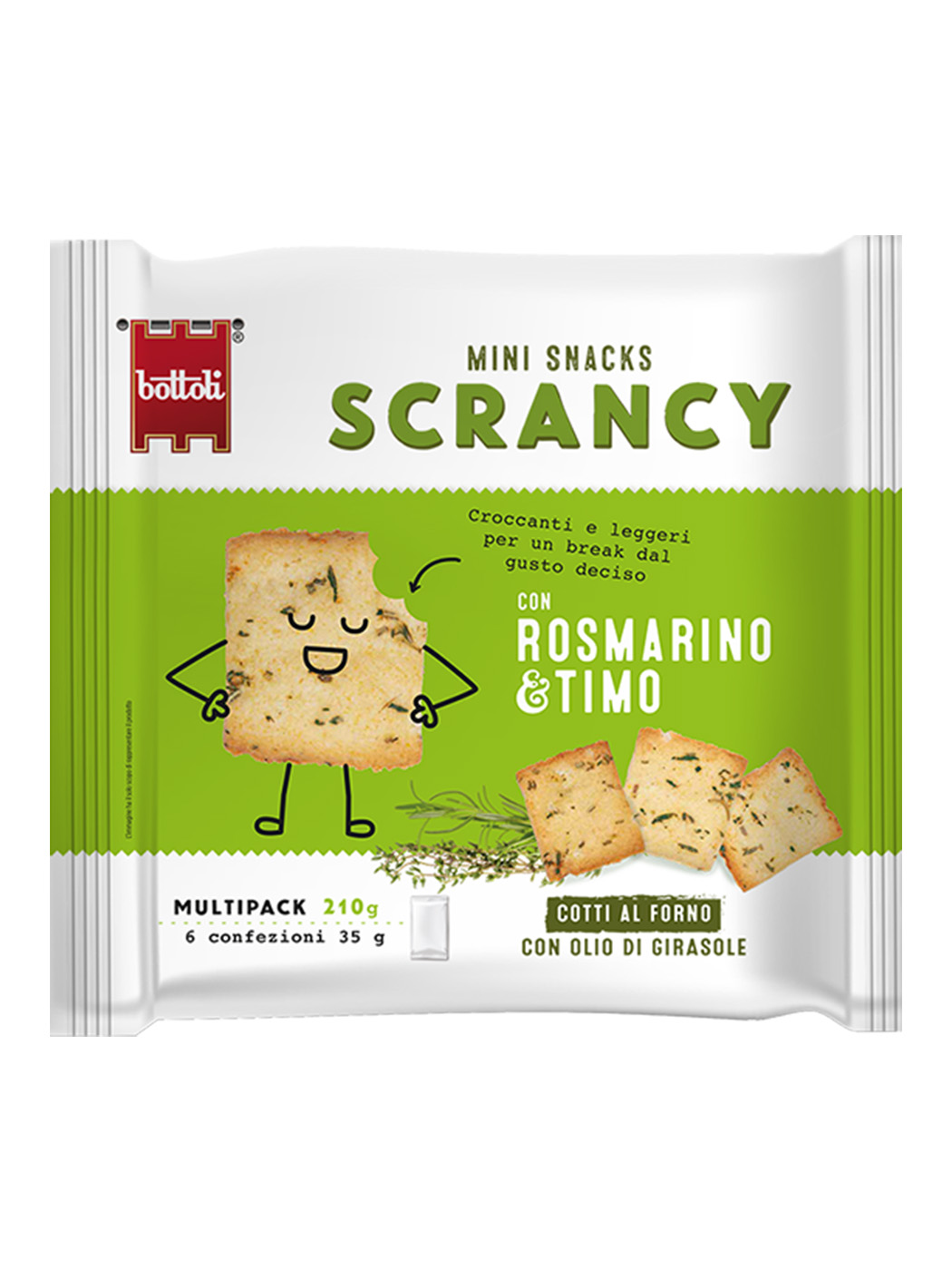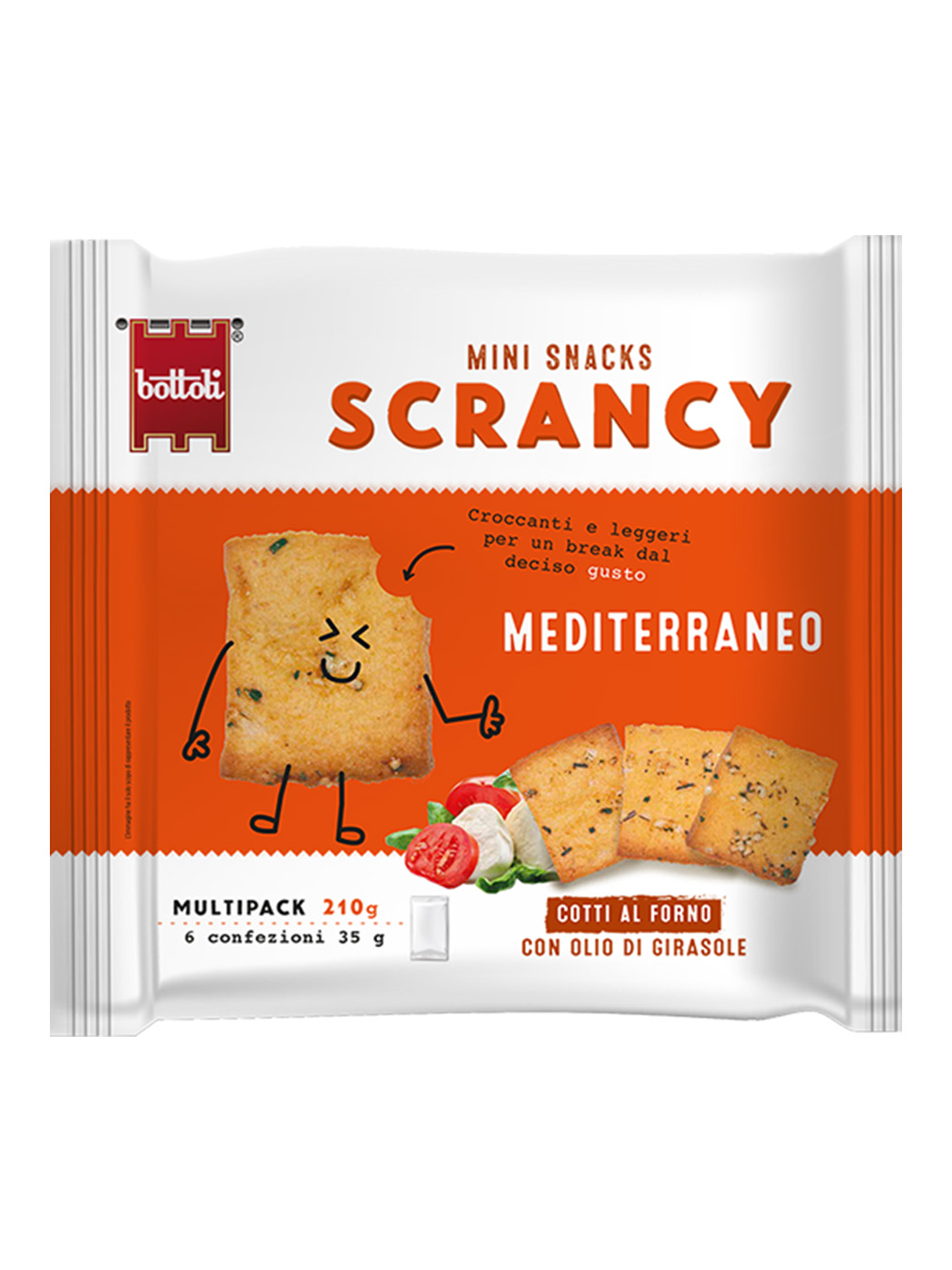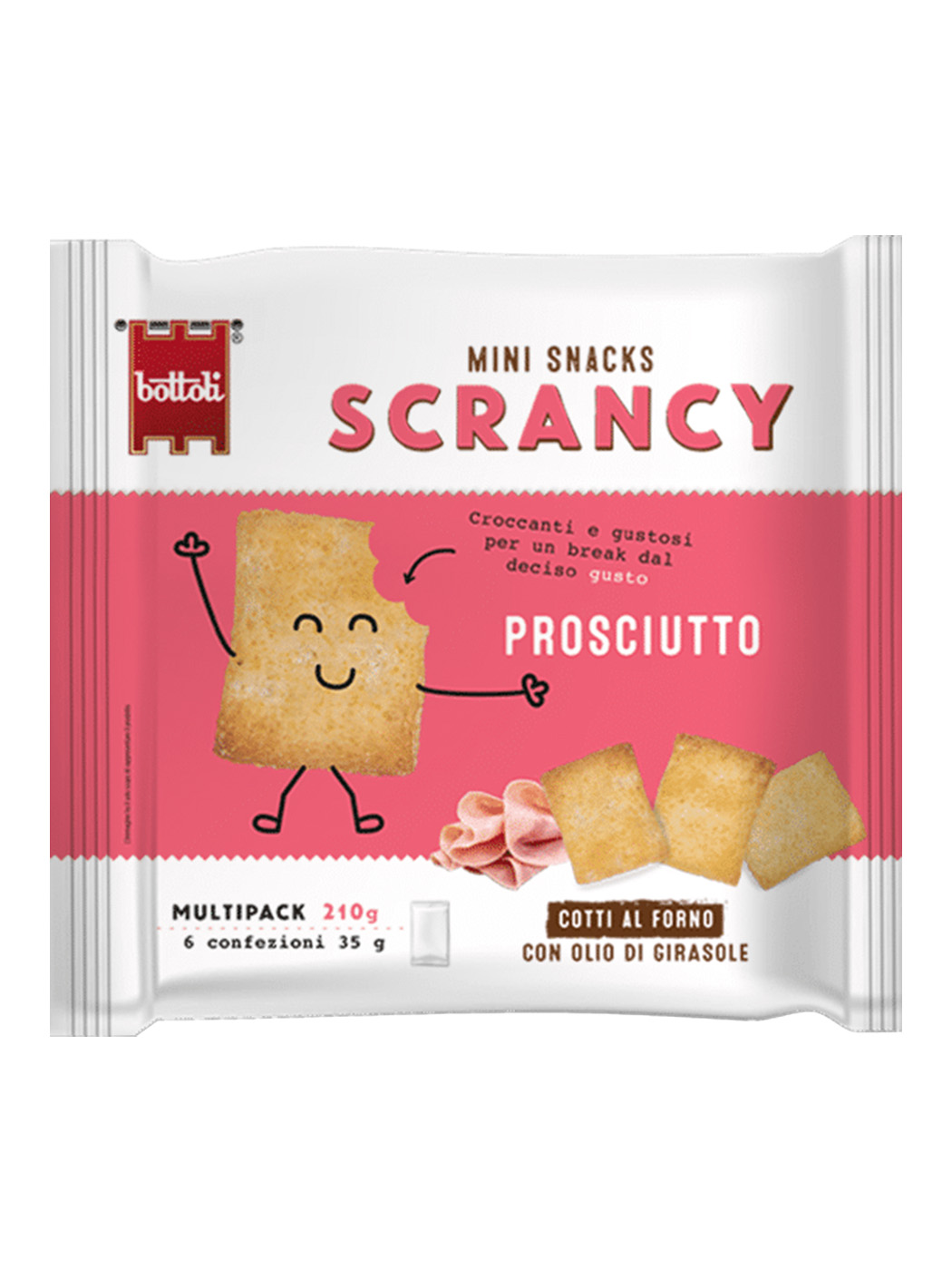 Brief:
Creating new packaging for three different product lines: the flow packs of the bruschette in different flavors, the line of salty snacks 'Scrancy' and finally, the traditional Schiacciata Antica Ricetta 1959.
Objective: creating an image that could trigger the intrinsic product quality and highlight the different consumption possibilities.
---
What we did:
Bruschette packaging in flow pack
Scrancy Packaging
Schiacciatina 1959 Packaging
The creative process:
Identification of the strengths of Bottoli's brand.
Identification of pluses and moments of consumption of the different lines: Bruschette, Scrancy and Bruschetta 1959.
Packaging restyling in a modern (with regards to Bruschette and Scrancy) and classic (for Antica Ricetta) way to get a product with a distinctive look.