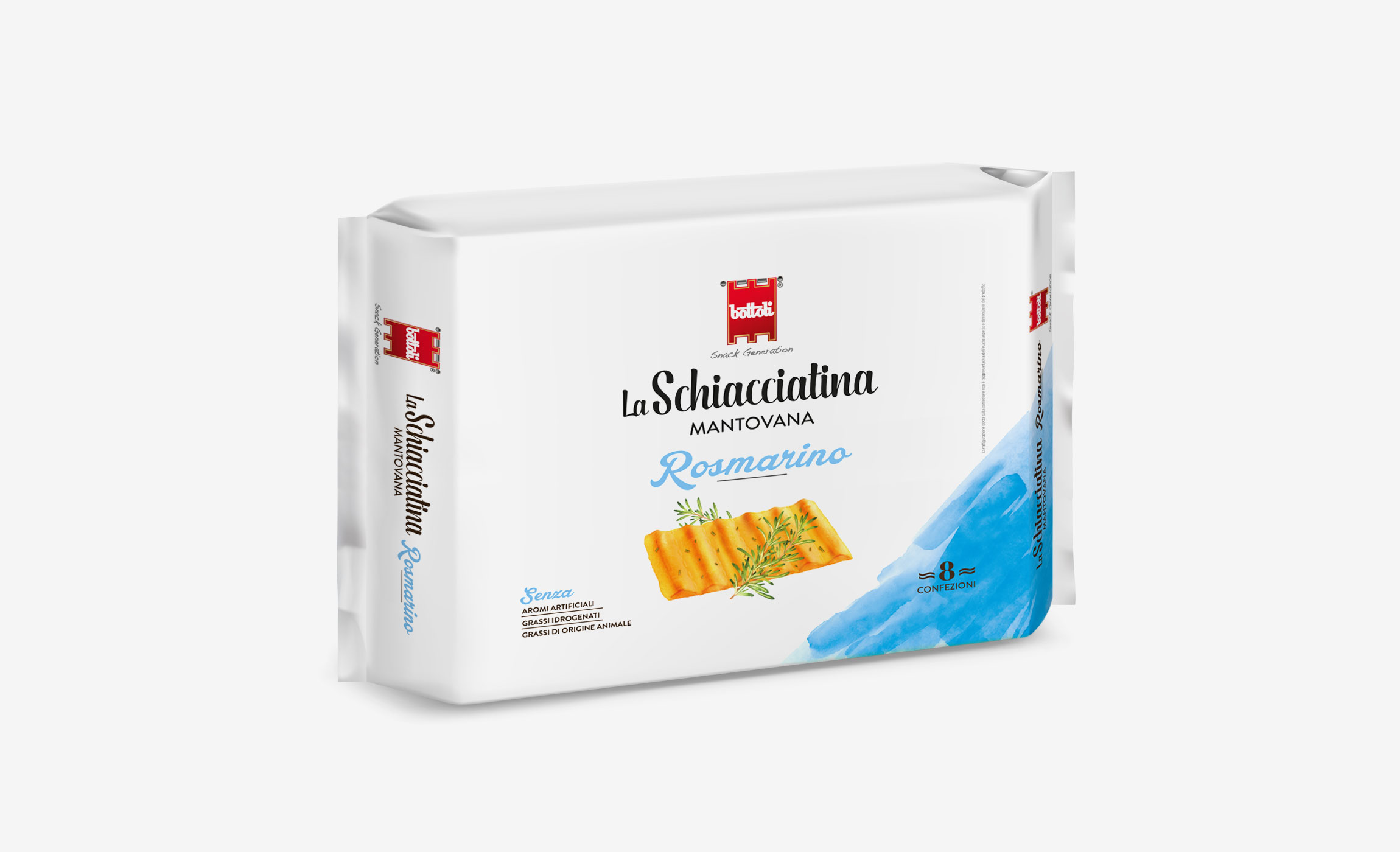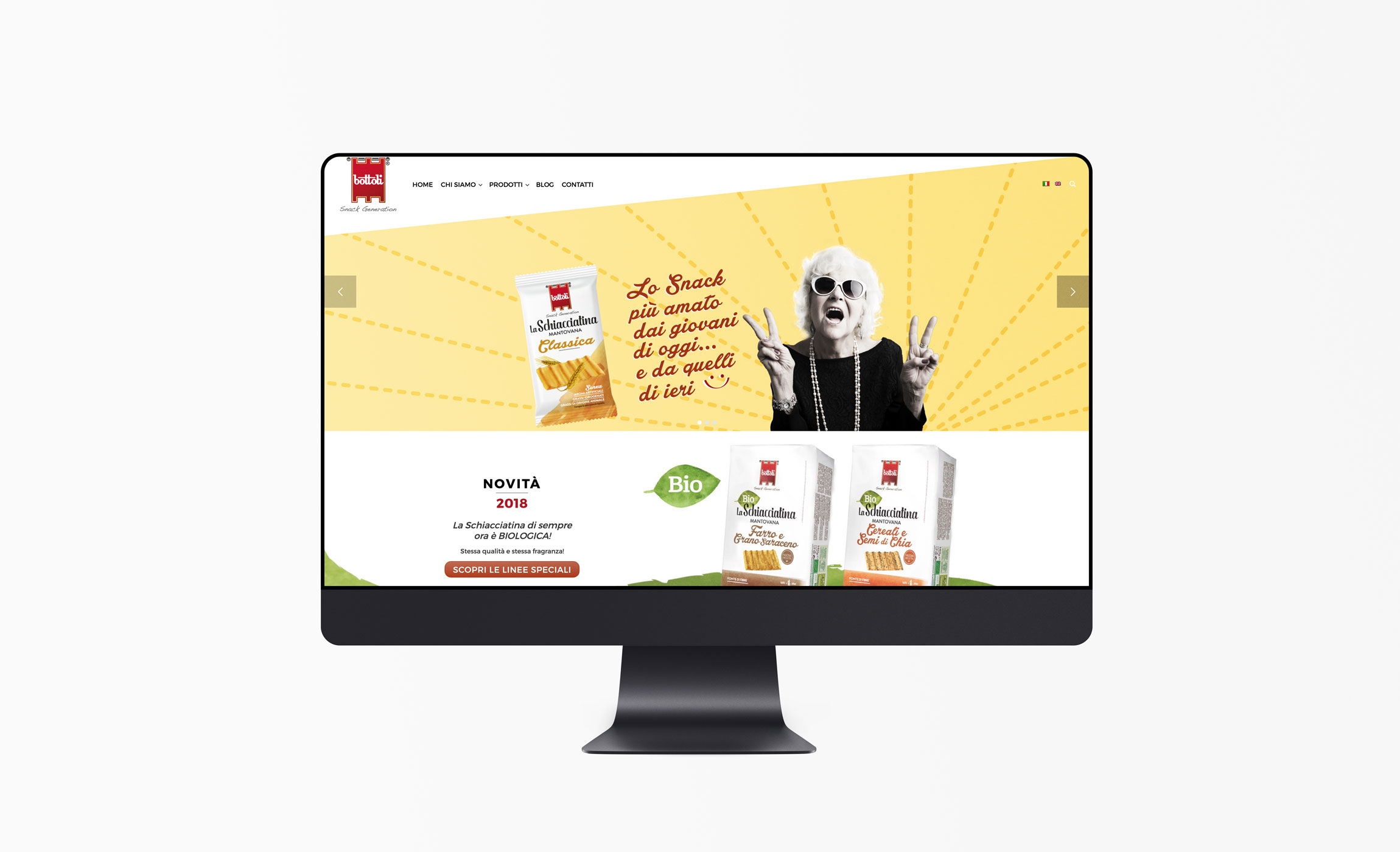 Brief:
Design the new schiacciatine pack system to make it more modern, authentic and give it more shelf visibility.
Create a style to be incorporated into the social strategy and in the new website.
---
What we did:
Packaging design
Social media strategy
Website
The creative process:
Brand identity analysis looking for strengths to best design new packs.
Restyling of the entire pack system of schiacciatine: simple, clean graphics, lots of white with a colored brushstroke to differentiate the different flavors, in such a way that they stand out more on the shelf.
Identification of the new payoff of the Bottoli brand, 'snack generation', to introduce the world of snacks to the younger generation.
Creation of the social strategy to support the concept of #SnackGeneration, aimed at reaching a younger target.
Creation of the new corporate website, focused on concepts like quality, craftsmanship and historical significance.